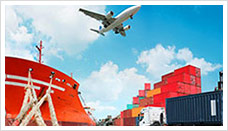 We are capable of offering complete security solutions to Commercial, Retail Mixed development residential and industrial projects. Keeping in mind the sensitivity of the work involved, our security workforce are recruited based on various parameters which are strictly adhered to such as age where in we make sure all our security personnel are between the age group of 25 to 45.We provide periodical training to our security personnel especially in Fire Fighting and First Aid techniques thereby such as CPT making them proactive and equipping them with confidence and skills to tackle any kind of emergency situations. In order to maintain and enhance the standard of our security services keeping we make it a point to conduct regular risk assessment audits. We are specialized in the following Concierge Management Patrolling and life guarding.
SEA FREIGHT FORWARDING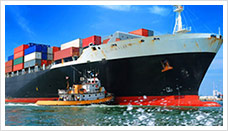 1) FCL (Full container load)
We are one of the leading Sea cargo service providers to the African continent. We offer comprehensive Ocean Freight services for Full Container Load (FCL) and Less-than-Container Load (LCL) shipment on all main China-Africa trade lanes.
We competitive rates and being a Multi Modal Transport Organization, we can handle shipments on our own House Bill of Lading, thus ensuring good handling at both origin and destination ports. We have a qualified and experienced team of ocean freight specialists available to advise you on your requirements to move cargo by sea.
We can handle almost any size shipment, from less-than-container loads to full container loads, special equipment, and over sized cargo. We have the carrier relationships to offer frequent departures at competitive rates for full container load (FCL) shipments from major ports in China to Africa.
2) LCL (Less than a container load)
When you don't have enough cargo for a full container, we offer less-than-container load (LCL) departures between major ports to Africa, managing every step to give you visibility throughout the process.
AIR FREIGHT FORWARDING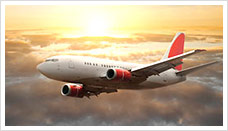 AOL Global provides a highly efficient network for all your Air Freight Forwarding Services. It delivers cargo across all major key gateways in Africa. With a wide range of time-defined and specialist air cargo services, supported by the preferred carriers, you get the flexibility between standardized connections with fixed schedules. AOL Global ensures that your shipments arrives dot on time.
If you have a big or small cargo package and you want to send to your destination as soon as possible as you can, choose us as your preferred cargo agent from China Our years of experience in the industry and our good rapport with airlines and ground handling agent in the desired country is making us capable to serve you with better rate & timely service. Whatever is your requirement for Air Cargo, even if it is excess baggage, sending gifts for your loved ones or commercial goods; we are providing best solution for air freight or cargo needs (door to Airport) with our high performance standards, great air freight rates, and the flexibility to meet your changing needs and destination.
Our highly experienced staff enables us to understand the changing trend in Air Freight Market and amendment of customs law in each countries. Our best portfolio of time-definite, guaranteed, and cost-saving options means we can meet your air freight or cargo requirements with confidence and reliability. Choose from transit times ranging from three-to-five days to gain global coverage. Book our guaranteed door-to-door air freight service to major gateways in Africa.
SEA-AIR COMBINED TRANSPORT
Is Airfreight too expensive, and Sea freight too slow for your imports?
When you have faster transit time requirements and air freight is too expensive, our sea-air service is an effective solution combining the economies of ocean freight with the speed of air freight.
By using our Sea Air service, you can save your money with a very reasonable transit time.
Consolidation
AOL's Global service is a testament to the true meaning of consolidation. We unite, secure and ship your products as they make their way from their original manufacturing location to their final delivery destination. We work with multiple vendors to consolidate full containers for load maximization.
OUR SERVICE HIGHLIGHTS
Optimized & cost effective solutions for all kinds of air, sea, and sea-air freight solutions.
Special handling
Insurance (At Customer's cost)
Packing
Warehousing
CUSTOMER BENEFITS
Consolidation and direct-to-consignee service
Door-to-door and airport-to-airport pricing options
Local clearance
Warehousing & Distribution
Flexible and dependable scheduling options
For more information on any of our services, please feel free to send us an email to enquiry@aolglobalgroup.com