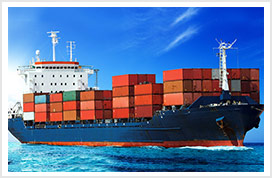 AOL Global is amongst the renowned African cargo service providers headquartered at Guangzhou China.
The company was established in 2002 in China with an Investment capital of over One million Dollars in china. The company has been fully registered under Chinese laws and obtained its china forwarding and logistics license known as wholly owned foreign enterprises (WOFE).
We offer a broad portfolio of services including Air Freight Services, Sea Cargo Services, air freight logistics, Sea Air Multimodal transport, groupage, and Customs Clearance Services. Our expertise also includes providing comprehensive and tailor-made solutions to meet the needs of individuals and corporate companies in china and Africa.
We have been known for delivering reliable cargo handling services. Our company has been credited for providing Air Freight services, Freight Logistics services, and hassle-free services for clearance of export and import consignments at customs channels through key gateways in Africa. We have made a strong repute for impeccable freight logistics services in china and our focused Africa market, which is characterized by Timeliness, Flexibility, Swiftness, Safety and Reliability.
Our presence in both china as well as the Africa markets has primarily credited to our "Well Planned Services", "Defined Mode of Operation", and "Business Ethics". The combination of international reach and local knowledge is a key competitive-edge for AOL Global. In a highly competitive scenario, AOL GLOBAL was able to show a steady trend of rapid growth in this industry by providing dedicated, efficient and cost-effective international transport solutions to Africa.
We are undisputed leaders amongst the African freight forwarding companies based in China. Our business operations are successfully led by Alhaji Ademola Olagunju, as its Chief Executive Officer. His in-depth understanding of the trade between china and Africa has enabled us to set many examples of tackling adverse situations and demanding tasks successfully.
Alhaji Olagunju brings with him an unmatched adroitness with the task and colossal driving force, a result of his intensive experience gained over the years and for his passion for solving problems. His valuable experience has taken our company to a new level, at par with its International counterparts. We are your extension to your business! For further information,
please don't hesitate to contact us today on info@aolglobalgroup.com or enquiry@aolglobalgroup.com